Aya Endo (遠藤 綾) is a Japanese voice actress who works for Office PAC.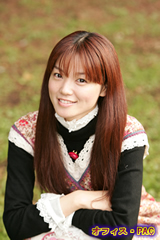 She is the voice of Kenzo Hyoudo in Battle Spirits Shounen Gekiha Dan and Battle Spirits Brave and Fant in Battle Spirits Brave. Other major roles include Miyuki Takara in Lucky Star and Sheryl Nome in Macross Fronteir.
Ad blocker interference detected!
Wikia is a free-to-use site that makes money from advertising. We have a modified experience for viewers using ad blockers

Wikia is not accessible if you've made further modifications. Remove the custom ad blocker rule(s) and the page will load as expected.