BSC01 called X-Rare Pack (The DragonEmperor Siegfried), is a supplementary set of 8 cards in the trading card game. All cards in the set are red spirit cards that were released previously. The only difference in this set is that all cards are holographic.
This set was never released in English.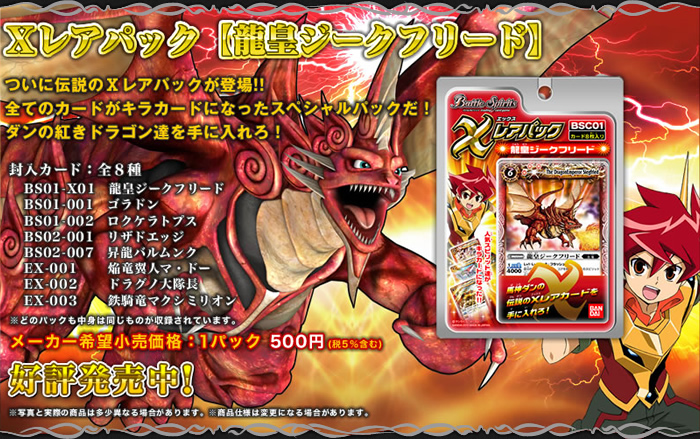 Card List
Edit
Related Articles
Edit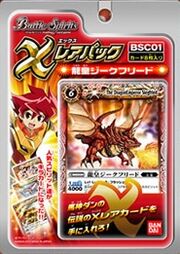 Ad blocker interference detected!
Wikia is a free-to-use site that makes money from advertising. We have a modified experience for viewers using ad blockers

Wikia is not accessible if you've made further modifications. Remove the custom ad blocker rule(s) and the page will load as expected.