Home
Talk

0
3,834pages on
this wiki
Welcome to the Battle Spirits Wiki
Battle Spirits (バトルスピリッツ) is a two-player collectible card game developed by Bandai, Sunrise Inc, and Carddass. The card game is part of the Battle Spirits franchise which revolves around several anime series, manga and the merchandise of toys and video games. Battle Spirits is similar to the TCG Duel Masters but is more evolved as it involves a core system which is used as a resource system for your players. I would like to welcome you to this wiki and I hope that you can be part of our community.
The goal of this wiki is to list every card, set, trivia, gallery, ruling, type of Deck, tournament structure and every anime, manga and video game. If you're a committed Battle Spirits player, or just stopping by, feel free to add in little details to the appropriate sections on this Wiki.
Thank you.
The latest set is BS24, which was released October 26, 2013. The set, 1st in the Ultimate Battle saga, includes 122 new cards in the main set (including 8 X-rares).
The next set will be BS25, which will be released January 11, 2014. The set, 2nd in the Ultimate Battle sage, includes 91 new cards in the main set (including 8 X-rares), as well as 6 promotional cards.
Battle Spirits Card Sets

BS01 | BS02 | BS03 | BS04 | BS05 | BS06
BS07 | BS08 | BS09 | BS10 | BS11 | BS12
BS13 | BS14 | BS15 | BS16 | BS17 | BS18
BS19 | BS20 | BS21 | BS22 | BS23 | BS24
BS25
Card of the Month
This month's featured card is the yellow X-Rare for BS24, Ultimate-Mikafar. It's another remake of the original legendary X-Rare, The ArcAngelia Mikafar. This time, though, it's an Ultimate.
Utlimate-Mikafar has a cost of 6 and three yellow reduction. As a summon condition, you need at least one yellow spirit on your field. Like all Ultimates, it has one Ultimate symbol.
She has 10000BP at LV3, 14000 at LV4, for two core, and 20000 at LV5, for four core. Although not the strongest of Ultimates in terms of raw power, this BP still will give it an advantage over many spirits.
At all levels, Ultimate-Mikafar has an Ultimate-Trigger effect. In this case, if it hits, when your magic effects return one or more opposing spirits to the hand or deck, you can send a core from your opponent's life to the reserve. Unsurprisingly, yellow's U-Trigger requires magic use to function. Although it's not as straightforward as some Ultimate-Trigger effects, it has the potential to be really lethal. Especially because 6 is a fairly high cost, so odds are good that it will hit. Fortunately, you have plenty of options of magic to use to fulfill the condition. For example, Ultimate Plasma, also from BS24. This lets you send two opposing spirits to the bottom of the deck. Although regardless of the number of spirits you move, you can only decrease one opposing life, this effect could help you get two spirits out of the way for potentially the entire game. Even without Ultimate-Mikafar, it's a great magic to use. However, you need to have an ultimate as a condition to play it, which is why the two go hand in hand. Note though, that it has a cost of 12. There are plenty of cheaper options, like Dream Ribbon or Dream Horizon.
Mikafar's LV4-LV5 attack is also designed to help you in using magic. You can play magic from your hand or removed from game area in flash timing without paying the cost. Worried about cost 12 Ultimate Plasma? Worry no more. Of course, you don't just have to this effect for magic compatible with your Ultimate-Trigger. It can be used for other costly but lethal magic, such as the flash effect of Crush of Supernova, or Solar Breaker's +6000BP increase. Since you're playing the magic for free, this encourages mixing colors. There's no reduction to worry about.
That second effect is a slightly toned-down version of the original Mikafar's dangerous ability. Even in its weakened state, it's still pretty scary.
The main thing you have to look out for is magic prevention abilities, such as the effect of The Forgotten Triumphal Arch. Despite all the strengths of ultimates, other effects on the field could prevent you from actually moving opposing cards back to their hand or deck to begin with.
Check out the previous Cards of the Month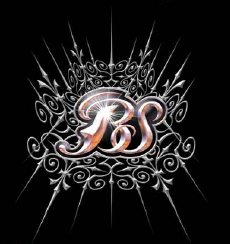 BS24 has been released. Next up is BS25, coming in January. The starter decks for Zero the Hurricane (SD22) and Eris the Morning Star (SD23) will be released in December.
Which of Rei's forms is your favorite?
Click here for the results of previous polls