Home
Talk

2
4,109pages on
this wiki
Welcome to the Battle Spirits Wiki
Battle Spirits, (バトルスピリッツ) is a two-player collectible card game developed by Bandai, Sunrise Inc, and Carddass. The card game is part of the Battle Spirits franchise which revolves around several anime series, manga and the merchandise of toys and video games. Battle Spirits is similar to the TCG Duel Masters but is more evolved as it involves a core system which is used as a resource system for your players. I would like to welcome you to this wiki and I hope that you can be part of our community.
The goal of this wiki is to list every card, set, trivia, gallery, ruling, type of Deck, tournament structure and every anime, manga and video game. If you're a committed Battle Spirits player, or just stopping by, feel free to add in little details to the appropriate sections on this Wiki.

Thank you.
Card of the Month
This month's featured card is BS25's red X-Rare ultimate, Ultimate-Gai-Asura. It's a remake of The PhantomStarDragon Gai-Asura
Back in BS10 the original Gai-Asura came as a shock, because it reached a BP and level higher than any card yet. Its ultimate version does the same, having a level 6, and a total of 50000BP. This ultimate's lowest level is LV3, where it has 15000BP. For three core, it reaches LV4, and 25000BP. LV5 requires five cores, and it gets 35000BP. To reach that 50000BP, you'll need a grand total of 10 core. This ultimate isn't that cheap. It also has a cost of 8 to summon it, though it has four red reduction. Interestingly, though, the cost is slightly lower than the original Gai-Asura's.
This ultimate's summon condition is the same as usual. You need one red spirit on your field.
Though the ultimate has a lethal BP that can destroy nearly everything, it's not without a catch. This is shown in its Ultimate-Trigger effect, which activates at all levels. When it hits, you have to move all cores from each spirit you control onto Ultimate-Gai-Asura. If one or more cores were moved by this effect, you can send one core from your opponent's life to their reserve. Although being able to take out extra lives is useful, it could be counterproductive to deplete all your spirits in the process. You need to have other spirits on your field to keep using this effect, so you'll have to keep a consistent supply. And Ultimate-Gai-Asura probably won't sustain you alone, when the turn shifts to your opponent, and you're left with nothing to block with.
But, note that the text specifically indicates "spirits." If you have any ultimates on your field, you don't have to take core from them. You'll almost certainly need a good amount of ultimates in your deck to make the most out of Ultimate-Gai-Asura. Another idea is to use this in combination with High Speed spirits, so you can bring out more attackers/blockers in flash timing, when their core won't have to be removed.
If the card discarded by Ultimate-Trigger is a spirit, then it's a critical hit. When this happens, you can return a spirit from your trash to your hand. This is another way to ensure you have enough spirits.
Just because this card isn't powerful enough, it gets another effect at levels 4-6. Just like the original Gai-Asura, all cores from any spirit it destroys when it attacks are sent to the void. So, while you may have trouble keeping enough spirits on the field, so will your opponent, due to lack of core.
Another good thing about Ultimate-Gai-Asura is that any core which is moved to it due to Ultimate-Trigger can be re-distributed. The old Gai-Asura was stuck with the core you moved to it.
So, although this ultimate is one that needs to be played carefully, to get around its weakness, it's still pretty overpowered, especially when used in a deck with other ultimates. It's stronger than the original Gai-Asura, and has the benefits of being an ultimate itself, which makes it immune to many effects.
Check out the previous Cards of the Month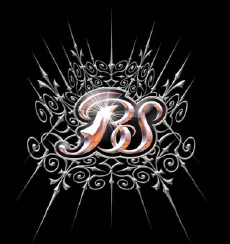 BS25 has been released. Next will be BS26. It will introduce Ultimate Killers in the form of 12 Zodiac Braves. Also, both Rei and Kiriga will be getting new decks, with SD24 and SD25
Which of Rei's forms is your favorite?
Click here for the results of previous polls