Home
Talk

2
4,688pages on
this wiki
Welcome to the Battle Spirits Wiki
Battle Spirits, (バトルスピリッツ) is a two-player collectible card game developed by Bandai, Sunrise Inc, and Carddass. The card game is part of the Battle Spirits franchise which revolves around several anime series, manga and the merchandise of toys and video games. Battle Spirits is similar to the TCG Duel Masters but is more evolved as it involves a core system which is used as a resource system for your players. I would like to welcome you to this wiki and I hope that you can be part of our community.
The goal of this wiki is to list every card, set, trivia, gallery, ruling, type of Deck, tournament structure and every anime, manga and video game. If you're a committed Battle Spirits player, or just stopping by, feel free to add in little details to the appropriate sections on this Wiki.
Thank you.
Card of the Month
With SD27's November release, the featured card for this month is another of the 12 Zodiac X-Rares The MachineLionDeity Strikewurm-Leo.
This white spirit has a cost of eight, four white reduction, and one white symbol. It has 6000 BP at LV1, 9000 BP at LV2, for two core, and 12000 BP at LV3, for four core. It's a fairly powerful spirit BP-wise, but could be better.
It has the Invincibility keyword at all levels, making it immune to effects of spirits, magic, nexus and brave cards of the colors purple, green, white and yellow. Being immune to four of the six colors is a great advantage. But, unfortunately, it isn't immune to ultimates of any color. But, this card probably wouldn't be too useful against an ultimate deck in general, given the high BP of many ultimates.
Next, and also at any level, when any of your other Galaxian or Astral Soul spirits are exhausted, you can refresh this spirit. This is probably Strikewurm-Leo's best point. When part of a deck with other Zodiac X-Rares, it's at its strongest. But naturally, a deck full of Galaxians would also have cost issues. Zodiac Conduct, which could allow you to summon a Galaxian without cost, is great for a Zodiac X-Rare deck. SD27 will also include cards to ease the cost, like Eridanus-Dragon. Also worth mentioning is the LV2-LV3 effect of The SnakeMasterDeity Asklepiooze, which lets you return a Galaxian which was destroyed by comparing BP to the field, for free and refreshed. And, there are low cost Astral Soul spirits too.
On the subject of Astral Soul spirits, a good one to mix with Strikewurm Leo would be Kigna-Swan Mk-II. By exhausting it, it adds +3000BP to all your Galaxian or Astral Soul spirits. If you use this effect when Strikewurm-Leo is exhausted, then it would also get to refresh.
Last, Strikewurm-Leo has a LV3 effect when it's braved. All your Galaxian and Astral Soul spirits gain a white symbol. So with added symbols and the ability to refresh (plus factoring in the fact that the brave may also have a symbol), a deck centered around Strikewurm-Leo could quickly destroy your opponent's life.
The ChargingMachineDragon Archaelancer, though it lacks a symbol, would be a useful brave. Similarly to Kigna-Swan Mk-II, it can raise your BP, and exhaust one of your spirits, thus allowing Leo to refresh.
Like with many cards, you just need to mix Leo in the right deck to make it effective. While it still probably won't be too powerful against ultimates, it could turn a game around in a Galaxian and Astral Soul deck quickly.
Check out the previous Cards of the Month
BS29 has been released.
On November 15, a new starter deck, SD27 will be released. This set is related to the 12 Zodiac X-Rares .
A new anime series is beginning in 2015.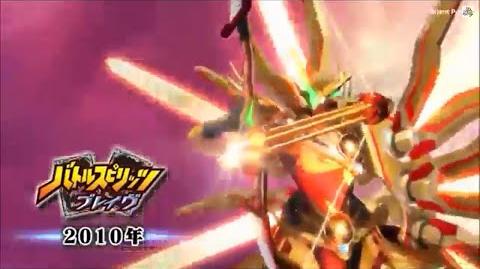 Which of Rei's forms is your favorite(Part 2)?
Click here for the results of previous polls