Home
Talk

2
4,220pages on
this wiki
Welcome to the Battle Spirits Wiki
Battle Spirits, (バトルスピリッツ) is a two-player collectible card game developed by Bandai, Sunrise Inc, and Carddass. The card game is part of the Battle Spirits franchise which revolves around several anime series, manga and the merchandise of toys and video games. Battle Spirits is similar to the TCG Duel Masters but is more evolved as it involves a core system which is used as a resource system for your players. I would like to welcome you to this wiki and I hope that you can be part of our community.
The goal of this wiki is to list every card, set, trivia, gallery, ruling, type of Deck, tournament structure and every anime, manga and video game. If you're a committed Battle Spirits player, or just stopping by, feel free to add in little details to the appropriate sections on this Wiki.
Thank you.
Card of the Month
In the wake of the Reverse 12 Zodiac Braves appearing, this month we'll look at one the classic 12 Zodiac X-Rares, which has a rather unique effect. BS10's The ScorpioKnight Scor-Spear.
A blue spirit, it has the relatively low (for an X-Rare at least) cost of 5, two blue reduction, and a blue symbol. In terms of BP, it has 5000 at LV1. At LV2, it has 9000, for four core, and at LV3, it has 11000 for six core. Though not the most enormous BP, if you can get this card out early in the game, and bring the BP up, there's still a good chance of dealing some heavy damage.
At all levels, this spirit has the following effect: All your LV1 spirit form braves are treated as being in the Fusion Beast and Galaxian families, having a cost of 5, and having 7000BP at LV1. Now, the first reaction to this effect might be, "Huh?" Why these random numbers and families? What's the benefit of this? Well, there could be both benefit and harm to this, but mostly, it's benefit. If your braves had a higher cost than 5 to begin with, you might leave them more vulnerable to cards with cost destroy effects. But on the other hand, if you raise the cost, you could be protecting them.
Secondly, giving your braves 7000BP in spirit form is always useful. Though still not exceptionally high, it's an increase to practically any brave (though there is The True Sword of Judgment Truth-Eden, which would be weakened from its 10000BP in spirit form.)
Now, turning your brave into a Fusion Beast/Galaxian (the same families of Scor-Spear itself) is useful, because if you're using Scor-Spear in a deck which mainly supports either of those families, you can now support any brave as long as they're in spirit form too. You could put The TenSwordSaint Brud-Sainos in your deck, which not only gets a BP increase itself for each Fusion Beast on your field, but by destroying your fusion beasts, it can counter bursts. The Ruins of the Seabed can give an extra symbol to your Fusion Beasts (assuming they had a symbol in the first place).
Then, of course, there's Scor-Spear's LV2-LV3 effect. All your Galaxian and Astral Soul spirits get the effect: (When Attacks) Destroy an opposing non-brave spirit with a cost less than or equal to this spirit. Of course, this applies to all your Spirit form Braves, due to the first effect. Because Scor-Spear is a Galaxian, the effect applies to it as well. And in addition, when it's braved, its own cost will increase.
So, this is a spirit which is useful for support as well as combat. It's obviously a spirit which wouldn't go well in any kind of deck, but for a brave deck it could be quite helpful. Also note that Scor-Spear's low cost itself will put it in danger from some cost-destroy cards. It's not just your braves you have to look out for.
Check out the previous Cards of the Month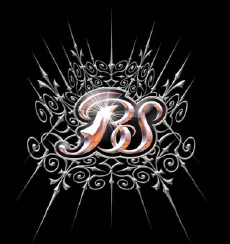 Which of Rei's forms is your favorite(Part 2)?
Click here for the results of previous polls
Character of the Month
Miroku(ミロク) is a character in Battle Spirits Saikyo Ginga Ultimate Zero.

A mysterious person, Miroku is the leader of the guild. His ultimate objective and even what kind of deck he uses are still unknown, but it's likely he'll turn out to be the final enemy. Unless, of course, crazy plot twists await.

See his bio
Past Entries
Battle Spirits Saikyo Ginga Ultimate Zero Episode 29: Bright Red Kiriga's Grand Uprising!

Fairy comes to see Kiriga with a clue to his past, and Hansoro then arrives to challenge him.