Home
Talk

2
4,500pages on
this wiki
Welcome to the Battle Spirits Wiki
Battle Spirits, (バトルスピリッツ) is a two-player collectible card game developed by Bandai, Sunrise Inc, and Carddass. The card game is part of the Battle Spirits franchise which revolves around several anime series, manga and the merchandise of toys and video games. Battle Spirits is similar to the TCG Duel Masters but is more evolved as it involves a core system which is used as a resource system for your players. I would like to welcome you to this wiki and I hope that you can be part of our community.
The goal of this wiki is to list every card, set, trivia, gallery, ruling, type of Deck, tournament structure and every anime, manga and video game. If you're a committed Battle Spirits player, or just stopping by, feel free to add in little details to the appropriate sections on this Wiki.

Thank you.
Card of the Month
Now for something entirely different. The featured card for this month is a campaign promo red spirit, Minis Suicide Squad.
Now, this card itself is a bit of a joke. It references the tendency of anime protagonists (most commonly Dan Bashin with Bladra) to summon a low cost spirit for no reason other than to use it as cost reduction. And that is entirely the point of this card. Featured on the artwork of this card is Bladra itself, along with Light-Bladra, Goradon, Lizardedge, Erimakilizard, and Ohdoran.
The card has a cost of two (which is actually higher than the cost of the pictured cards), one red cost reduction, and one symbol. It has 1000 BP. With the lowest BP possible, it's obviously not a very strong spirit.
But, what makes this card special is its first effect. You can have as many copies of this card in your deck as you like. All other cards are limited to three or fewer copies. So, you can keep throwing these out, either to use for cost reduction or to make a sacrificial attack to cut your opponent's defense. They could even make a good line of defense, themselves. On the other hand, for any of those strategies, it might be more practical to just use three each of the cards on the picture, which have a lower cost to begin with, and will also be easier to find, because they were more widely released. Really, this card is more for fun than practicality.
However, there are still reasons you might want to keep a bunch of these in your deck, and the first is the fact that it has charge. Naturally, the more cards you have on the field with charge, the better your destruction effects are. If you use The ShineDragon Shining-Dragon as your key card, for example, you could change it's not-that-special ability to destroy an opposing spirit with 5000BP or less to something much scarier.
Secondly, Minis Suicide Squad itself gets a boost, the more of them you have on the field. It gets 1000 BP for each copy you control. So, if you put a ton of these in your deck, that 1000 BP will rise up pretty fast. Again, it's a pretty silly strategy that might be very impractical to set up, but wouldn't that be a cool way to win?
To increase the potential of these guys, the key is mixing them with the right card. If you have The ShiningSunDragonEmperor Shining-Dragon-Ark, all your red spirits with charge gain a red symbol on your attack step. Then there's The ReptileMaster Momochidile. This card can change the BP or all your spirits in the Reptile Beast family, which Minis Suicide Squad is a part of, to be equal to its BP at that level on the attack step. At LV1, that's a 4000BP increase. Additionally, when Momochilde is on the field, after you activate a burst, you can summon any number of Reptile Beast spirits from your trash at no cost. If your army was wiped out, bring the whole thing back for nothing.
Due to the terribly low BP, these cards are toast if your opponent uses BP destroy effects before you can get enough of them out. Also, cards like Burst Wall could become your worst enemy, if you planned to throw a ton of them out for a finishing attack.
Check out the previous Cards of the Month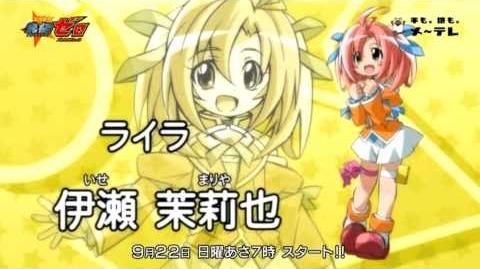 Which of Rei's forms is your favorite(Part 2)?
Click here for the results of previous polls