Home
Talk

2
5,178pages on
this wiki
Welcome to the Battle Spirits Wiki
Battle Spirits, (バトルスピリッツ) is a two-player collectible card game developed by Bandai, Sunrise Inc, and Carddass. The card game is part of the Battle Spirits franchise which revolves around several anime series, manga and the merchandise of toys and video games. Battle Spirits is similar to the TCG Duel Masters but is more evolved as it involves a core system which is used as a resource system for your players. I would like to welcome you to this wiki and I hope that you can be part of our community.
The goal of this wiki is to list every card, set, trivia, gallery, ruling, type of Deck, tournament structure and every anime, manga and video game. If you're a committed Battle Spirits player, or just stopping by, feel free to add in little details to the appropriate sections on this Wiki.
Thank you.
Card of the Month
This month's featured card is of the X-Rare's of BSC19, Battle Spirits Toho Monsters collaboration, Mothra (1992).
A green Parasite spirit, Mothra has a cost of 8 and 4 green reduction. It has one green symbol.
Mothra has only two levels, with 6000BP at LV1 and 10000BP at LV2, for three core. While its LV2 cost is pretty cheap, and would be easy to accomplish with the core boost of a green deck, the BP total is not very impressive for a modern X-Rare. Plus, only having two levels can also be a vulnerability. Also factoring in that Mothra is only a spirit, it would need significant BP boost to go up against Ultimates.
At least to help compensate for the BP weaknesses, Mothra has some powerful effects. When summoned, at any level, you can exhaust two opposing spirits and add two cores from the void to this spirit. So although Ultimates would be immune, suddenly exhausting any two spirits in one go could be harmful to your opponent. And the two cores equal an instant level up, or at the very least, security against core removal effects.
Second, when destroyed at LV2, you get to exhaust two opposing spirits or ultimates, and return this spirit to your hand. This at least makes the spirit more effective when facing an ultimate user, and it's yours to just bring right back next turn. Or, sooner than that, if you combine Mothra with the nexus, The Budding Plain. It gives all Parasites in your hand High Speed. Therefore, you can re-summon Mothra in flash timing, with the two ultimates unable to defend against it.
Of course, BSC19 also includes cards designed to work together with 1992 Mothra. First, Armor Mothra. When any spirit with Mothra in the name battles, it prevents your opponent from activating their set burst. So, if you make use of Mothra's exhausting abilities and aim for their life, they can't defend themselves with Burst Wall.
Another good one to have is Mothra's Emergence. First, you can exhaust another opposing spirit in flash timing. Then, you can summon a card with Mothra in the name without paying its cost if your life is two or less. So, that could be an even more effective way to return it to the field than the Budding Plain method.
Also, the burst, Mothra's Song. It allows you to refresh one green spirit. If that spirit has Mothra in the name, you can exhaust 1 opposing spirit.
Basically, the Mothra series works around core boost and keeping your spirits refreshed while your opponents are exhausted. So, although the low BP is a weakness, they still have potential to give you a path straight to the life.
Check out the previous Cards of the Month
BS30 has been released. BS31 is set to be released late April. It will be the first set to include XX rares.
Battle Spirits Burning Soul, the 7th anime series, has begun airing.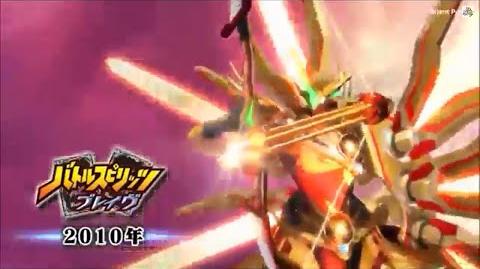 Which of Rei's forms is your favorite(Part 2)?
Click here for the results of previous polls
Battle Spirits Burning Soul Episode 4: Soul SengokuDragon

Yukimura faces off against Souun, who uses deck destruction.