Junichi Suwabe
(諏訪部 順一) is a Japanese voice actor who works for Haikyo.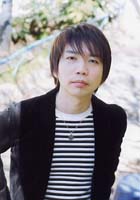 He is the voice of Galaxy Watanabe in both Battle Spirits Shounen Gekiha Dan and Battle Spirits Heroes. He also voiced Pantera in Battle Spirits Shounen Gekiha Dan, the narrator in Battle Spirits Brave and Heroes, Bringer in Battle Spirits Sword Eyes , Kiriga in Battle Spirits Saikyo Ginga Ultimate Zero, Nobu and Dairoku Tenmaou in Battle Spirits Burning Soul, and Sandrat from Battle Spirits Double Drive.Other major roles include Archer in Fate/Stay Night and Greed in the first Fullmetal Alchemist anime.
Ad blocker interference detected!
Wikia is a free-to-use site that makes money from advertising. We have a modified experience for viewers using ad blockers

Wikia is not accessible if you've made further modifications. Remove the custom ad blocker rule(s) and the page will load as expected.