A starter deck in the trading card game. This set included spirit, magic, nexus and brave cards, in the colors red and blue. The set is the basis for Dan Bashin's deck in Battle Spirits Brave.
It contains 17 different cards. Multiple copies of some cards were included, making 40 total.
This set was never released in English.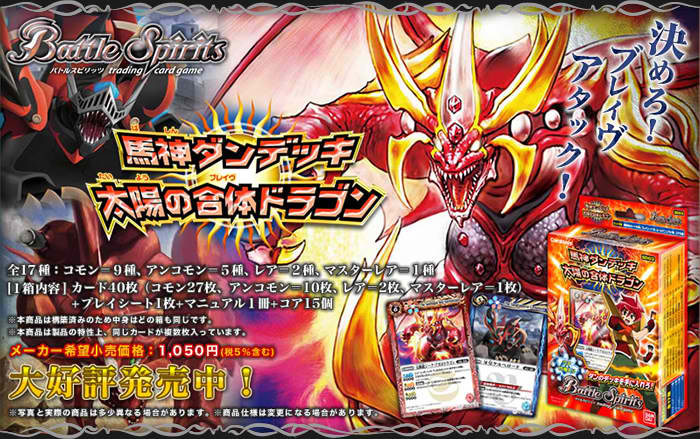 Card List
Gallery