SD09(My First Battle Set Vs. High Ranker), is a starter set in the trading card game. The set included spirit, brave, magic and nexus cards, and was divided into two 40-card starter decks, one red, and white, the other mainly red and blue. As the set was designed for beginners, it also inclded a tutorial DVD. It contains 39 different cards, all of which were originally released in previous sets. Multiple copies of some cards were included, making 80 total.
This set was never released in English.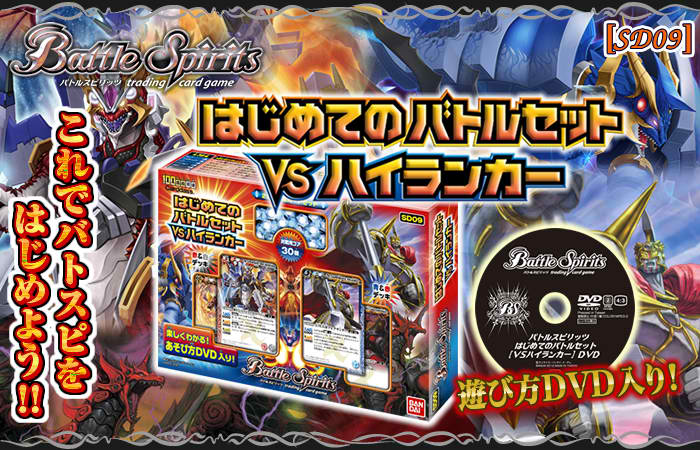 -Red/White Deck-
-Red/Blue Deck-
Ad blocker interference detected!
Wikia is a free-to-use site that makes money from advertising. We have a modified experience for viewers using ad blockers

Wikia is not accessible if you've made further modifications. Remove the custom ad blocker rule(s) and the page will load as expected.