SD29, called Soul Deck (Sengoku Crimson) (ソウルデッキ【戦国紅蓮】) is a starter deck in the trading card game. It is the basis for the deck of Yukimura Rekka, the protagonist of Battle Spirits Burning Soul. This set contains: 40 cards, 1 piece Soul Core, 15 pieces Blue core, Play sheet, and Rule Manual. This set was never released in English.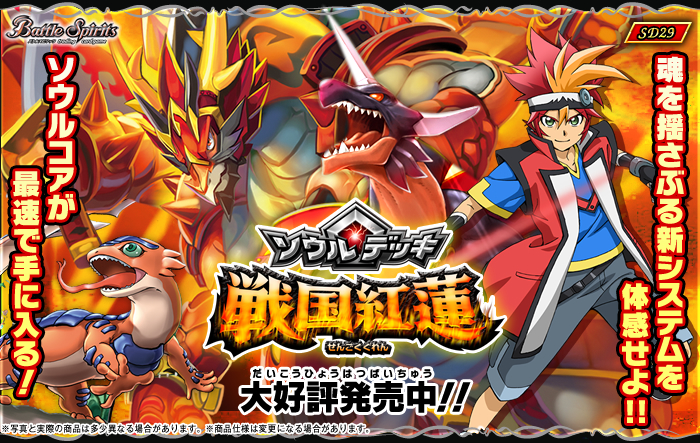 Card List
Edit
Ad blocker interference detected!
Wikia is a free-to-use site that makes money from advertising. We have a modified experience for viewers using ad blockers

Wikia is not accessible if you've made further modifications. Remove the custom ad blocker rule(s) and the page will load as expected.