Introduction
SD40, called Mega Deck: The Dawn Ninja Scroll (メガデッキ【暁ノ忍法帳】) is a "Mega"- deck in the trading card game, featuring cards of Ninja Gale family.

This set will be released on 18th November, 2017.

It contains 15 pieces Blue core, 1 Play sheet, and 50 card sleeves

This set was never released in English.
Set Images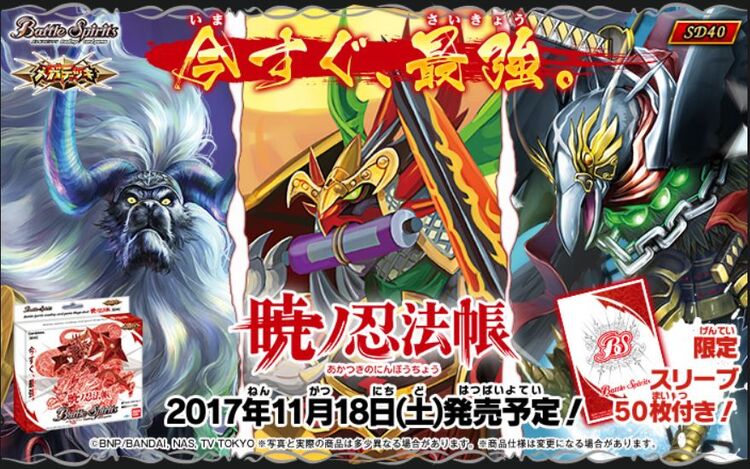 OCG Set Card Galleries
Japanese
External Articles
Card List
Edit
Reprint Card List
Edit
Replacement Card List
Edit